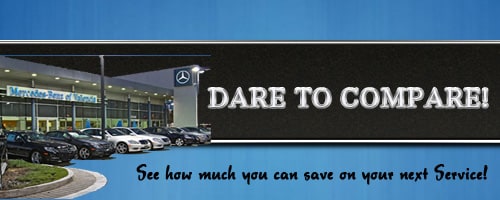 Welcome to
Mercedes-Benz of Valencia

: New & Used Cars, Financing, Parts & Service, All Under One Santa Clarita Roof

Our Mercedes-Benz dealership in Los Angeles County and serving drivers in Santa Clarita and the San Fernando Valley, offers a wide selection of new and used models, and a team of knowledgeable and welcoming staff members here to offer assistance through your car buying process.

But, we're not limited to new and used car sales. We also offer plenty of auto finance options, car service and auto repair, and can also help you find the right auto parts for your vehicle

In searching for a new Mercedes-Benz in Santa Clarita, you'll find everything from classic picks to new favorites, including the 2013-2014 C-Class, E-Class, M-Class, GLK-Class and GL-Class. And while, you can do much of your pre-buy research online, Mercedes-Benz of Valencia, serving Santa Clarita, and the San Fernando Valley, is always happy to share specs, compare different models and present you with other options that might also suit your lifestyle. Our ultimate goal is for you to be satisfied with your decision for hundreds of thousands of miles to come.

Of course, we may be known throughout Santa Clarita in Los Angeles County, and the San Fernando Valley, for our fantastic selection of new Mercedes-Benz models, but we've also garnered quite a reputation for offering high-quality used & pre owned cars as well. Each one we carry has been carefully selected and tested to not only meet your undoubtedly high standards for quality, but to exceed them as well.
Mercedes-Benz of Valencia: We Make Securing a Car Loan or Car Lease in Santa Clarita Easy
Think securing a car loan or lease in the greater Santa Clarita area has to be difficult? It doesn't. At least not with the help of the astute auto financing team at Mercedes-Benz of Valencia, serving Santa Clarita and beyond. The advantage of coming here is that we love models such as the C-Class, E-Class, M-Class, GLK-Class and GL-Class as much as you do. And, as we're emotionally vested in sharing the Mercedes-Benz driving experience, we do everything we can to accommodate your individual circumstances with flexible terms and conditions.
Of course, Mercedes-Benz of Valencia doesn't stop to rest once the sale is over. Instead, we put our Mercedes-Benz parts and service experts to work for you! Whether you're a D-I-Y enthusiast who's looking for that hard-to-find part or you want to drop your car off at our Santa Clarita service department and have the work done for you, we're here to lend a hand.
Want to find out more about Mercedes-Benz of Valencia of Santa Clarita? We're more than happy to help. Feel free to come by and chat with us, or hit us up on the phone or via our website. Reach us at (661) 753-5555, or follow these directions from wherever you are to 23355 Valencia Blvd, Santa Clarita, CA 91355 today.We're a friendly and accommodating bunch here, and we always enjoy getting to know drivers in the greater Los Angeles County, and San Fernando Valley  areas.